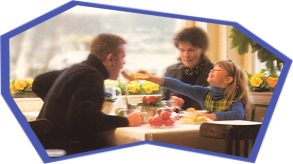 The Alternative
Our house is the alternative to the plain wineromantic!
Hajo's Hotel Germania is a family business - unconventional, casual, lively, innovative and yet tradition-oriented,for young guests and those who are still young at heart.

Ideal for all who want to celebrate:
Weekend = Party time...

Relaxation
Business travellers in search of a casual atmosphere after a stressful day will find what they were looking for. In line with the motto: Swap your suit for jeans. You will enter as a stranger and leave as a friend.